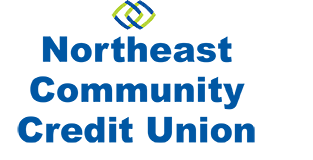 Questions? (423) 547-1200
Hours of Operation: Monday- Friday, 7AM - 7PM CT

With this discount plan, you can plan for the future with ease with discounts on financial counseling, ID theft protection, tax help and more. When it comes to finances, you can rest easy. The Careington Financial Advantage Plan is designed to give you financial planning services, a restoration service you can use for identity repair, tax help and more. With this plan, you can maneuver the twists and turns of life with trusted professionals by your side. Join today and try the plan for 30 days with no obligation.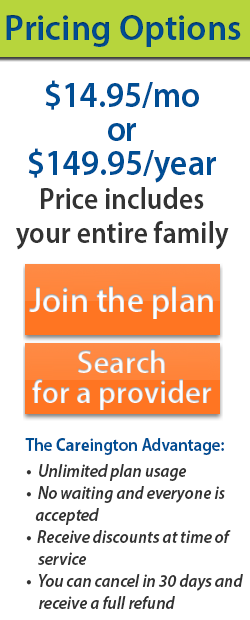 Financial counseling
Tax services
Private information access
ID protection
Shopping Network
Financial counseling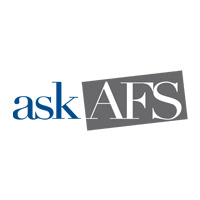 Financial Counseling on demand provides members with a broad array of practical financial counseling services when they have questions and need assistance.
askAFS services include access to accredited, certified financial counselors by way of a live telephonic counseling helpline and online information, educational and referral resources. Common issues include credit matters, tax questions, home financing, credit card debt, cash flow review, caring for elders, college planning, budgeting, retirement planning, vehicle purchase and many other individual and family financial concerns. askAFS has no products or services to sell.
What does askAFS do?
Initial problem assessment
Initial problem clarification
Problem-solving options
Creation of a goal-oriented plan
Resources and tools for the plan's solutions and additional education
Assistance and support in completing the plan
Referrals for assistance as needed
Ongoing follow-up and help with additional concerns
Features and Benefits include:
Invaluable Resource - Unlimited access to a staff of highly trained, accredited, certified and experienced Financial Counselors.
A Powerful Array of Resources - On-line tools, calculators, articles and education.
Convenient and Immediate Access - Live counselors are available Monday through Friday from 7am - 8pm CDT, plus 24/7 availability to the online Financial Resource Center.
Better Decision for a better life - Counselors understand the emotional aspects of dealing with difficult financial decisions.
Understanding work/life issues - A service that is sensitive to the challenges many households face in managing work and family issues.
Available for legal dependents with no age restriction.
ASKF
Tax services - Hotline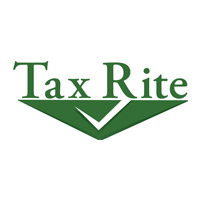 Tax Rite provides members with expert tax advice conveniently and instantly by telephone through one-on-one consultations with experienced, professional tax specialists. This valuable service gives you unlimited phone calls and prompt, qualified advice on your tax issues all year long. Our toll free number directly connects you to a tax professional, who is experienced in all aspects of taxation.
Tax Rite provides tax advice for all the stages of your life:
Marriage
Buying a House
Having Children
Children in College
Starting a business
Retirement
Tax Benefits Include:
$50.00 flat rate per return
Unlimited access to tax professionals year-round
Free review of last year's tax return
Research of complex tax issues
Advice regarding IRS Audits and Notifications
Tax tips for personal and small business owners (sole proprietors)
Explanation of tax law Changes
Translation service for over 140 languages
TRTH
LifeCard Plans
Careington members will be able to purchase one of LifeCard Plans four levels: Basic, Standard, Premium, or Ultimate and save 20% off the normal retail price.
LifeCard Plans provides member's entire family with secure digital storage of key information and documents through an online portal that can be accessed via a secure login from anywhere, anytime.
Through LifeCard Plans Digital Vault, members have a secure online location to store and access essential information and grant access to emergency healthcare professional and designated agents when needed. Members can store and access the following essential information:
Medical History
Physician Contract
Copy of Medical Records
Medical Services
Financial Agent Appointee
Trustee Appointee
Liability
Medical Treatment
Health Care Agent information
End-of-Life Expenses
Medical Facilities
Health Insurance information
Funeral Arrangements
Assets and Possessions
Emergency Contact Information
LCP
Identity Theft Monitoring and Restoration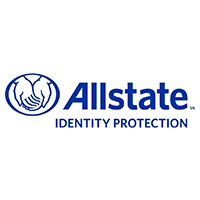 Allstate Identity Protection provides proactive and industry-leading identity monitoring to detect fraud sooner than competitors. The Allstate Identity Protection team includes privacy advocates who are certified and trained experts in identity theft restoration. If you indicate an alert seems suspicious, a privacy advocate will contact you by phone and serve as a dedicated case manager throughout the remediation process.
Allstate Identity Protection Includes:
Solicitation Opt-Outs: Allows you to manage and reduce unwanted solicitations, pre-approved credit card offers and junk mail to limit exposure of personal information.
Identity Monitoring: Looks for activity that could indicate misuse of your personal information and alerts you to any suspicious activity.
Privacy Advocate Restoration: If your identity is compromised, trained experts will review any suspicious activity and take the work off your shoulders to restore your identity to pre-theft status.
Wallet Protection and Dark Web Monitoring: Store the contents of your wallet securely for easy recovery should it be lost or stolen. Any information entered here will be monitored on the dark web for potential compromise, and you will be alerted if there is activity on your account.
*The membership plan includes the primary registered member plus up to four additional family members living in the household.
IAIT - 11/06/20
Retail Discounts
Retail Benefits, provided by Careington, is an ecommerce portal and shopping assistant to leading merchants where you can earn between 1% - 40% cash-back just for shopping online. This shopping assistant lets members shop where they're already shopping online today, the same stores and same merchandise, but now they will actually get paid for shopping.
Through the shopping assistant, members will have access to over 4,000 retailers, including: Nike, iTunes, Walmart, Target, Best Buy and many more.
Retail Benefits has a virtual back office that helps track completed purchases, in-progress purchases, cash-back rewards balance and member's personal account.
Two million registered non-profit organizations are available to donate all or part of cash-back earnings on a tax deductible basis.
RBIC