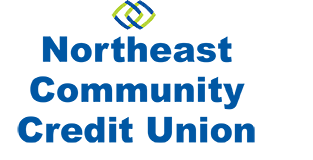 Questions? (423) 547-1200
Hours of Operation: Monday- Friday, 7AM - 7PM CT

With the Dental & Vision Plus Discount Plan, you can reduce your overall health care costs by taking advantage of discounts on dental, vision, LASIK vision correction, prescriptions and more. Plus, 24/7 access to U.S. board-certified doctors and pediatricians. Learn more about each product in the Dental & Vision Plus Discount Plan by clicking on a tab below.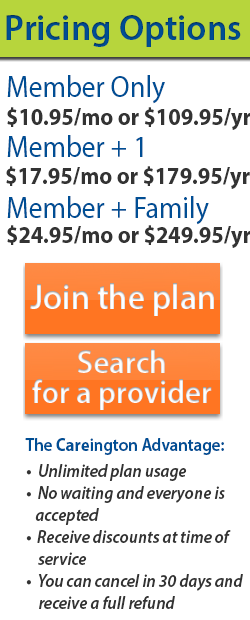 Dental
Vision
LASIK
Prescription
Hearing
Chiro/Health
Diabetic care
Telemedicine
Dental care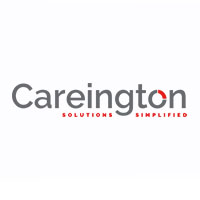 Careington PDNP Dental Network (POS &CPPS)
Members may take advantage of savings offered by an industry leader in dental care. Careington International Corporation is one of the most recognized professional dental networks in the nation and boasts one of the largest dental networks nationally with a focus on neighborhood dentists. Careington networks are a leader in member-transparent pricing with robust fee schedules.
Careington Dental Plan Features:
Save 5% to 50% on most dental procedures including routine oral exams, unlimited cleanings, and major work such as dentures, root canals, and crowns
5% to 20% savings on orthodontics including braces and retainers for children and adults
5% to 20% reduction on specialist's fees. Specialties include: Endodontics, Oral Surgery, Orthodontics, Pediatric Dentistry, Periodontics and Prosthodontics where available
Cosmetic dentistry such as bonding and veneers also included
All dentists must meet highly selective credentialing standards based on education, background, license standing and other requirements
You may visit any participating dentist on the plan and change providers at any time
PDNP Sample Savings Chart
| Procedure Description | Regular Cost* | Plan Cost** | Savings Amount | Savings Percent |
| --- | --- | --- | --- | --- |
| Adult Cleaning | $132 | $71 | $61 | 46% |
| Child Cleaning | $94 | $51 | $43 | 46% |
| Routine Checkup | $78 | $36 | $42 | 54% |
| Extensive Oral Exam | $136 | $62 | $74 | 54% |
| Four Bitewing X-Rays | $89 | $47 | $42 | 47% |
| Composite (White) Filling Code | $210 | $115 | $95 | 45% |
| Crown (porcelain fused to noble metal) | $1,498 | $880 | $618 | 41% |
| Complete Upper Denture | $2,152 | $1,186 | $966 | 45% |
| Molar Root Canal | $1,459 | $831 | $628 | 43% |
| Extraction (single tooth) | $255 | $121 | $134 | 53% |
*Regular cost is based on the national average of the 80th percentile usual and customary rates as detailed in the 2018 FAIR Health Report in the Los Angeles, Orlando, Chicago and NYC metropolitan areas.
**These fees represent the average of the assigned PDNP fees in the Los Angeles, Orlando, Chicago and NYC metropolitan areas.
Prices subject to change.
PDNP - 12/27/18
Vision care
VSP Vision Savings Pass is a discount vision program that offers savings on eye care and eyewear. With the best choices in eyewear, VSP makes it easy to find the perfect frame. Members can choose from great brands like Anne Klein, bebe®, Calvin Klein, Flexon®, Lacoste, Nike, Nine West, and more.*
Members receive:
Access to discounts through a trusted, private-practice VSP doctor
One rate of $50 for eye exams**
15% savings on contact lens exams***
Special pricing on complete pairs of glasses and sunglasses
Unlimited use on materials throughout the year
Exclusive Member Extras and special offers
Service
Reduced prices and savings
WellVision Exam®
• $50 with purchase of a complete pair of prescription glasses.
• 20% off without purchase.
• Once every calendar year.
Retinal Screening
• Guaranteed pricing with WellVision Exam, not to exceed $39.
Lenses
With purchase of a complete pair of prescription glasses:
• Single vision $40
• Lined trifocals $75
• Lined bifocals $60
• Polycarbonate for children $0
Lens Enhancements
• Average savings of 20-25% on lens enhancements such as progressive, scratch-resistant, and anti-reflective coatings.
Frames
• 25% savings when a complete pair of prescription glasses is purchased.
Sunglasses
• 20% savings on unlimited non-prescription sunglasses from any VSP doctor within 12 months of your last WellVision Exam.
Contact Lenses
• 15% savings on contact lens exam (fitting and evaluation).
Laser Vision Correction
• Average 15% off the regular price or 5% off the promotional price; discounts only available from contracted facilities.
*Brands subject to change
**This cost is only available with the purchase of a complete pair of prescription glasses; otherwise you'll receive 20% off an eye exam only.
***Applies only to contact lens exam, not materials. You're responsible for 100% of the contact lens material cost.
This plan is not insurance.
Not available in WA.
VSPS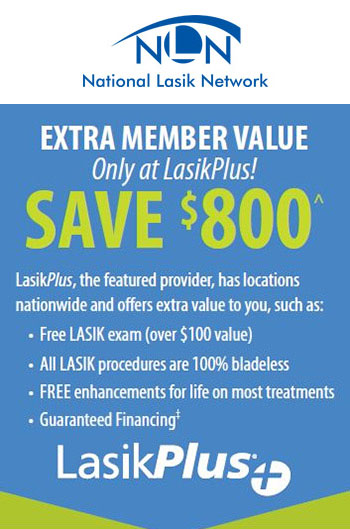 LASIK Vision Correction
See significant savings when you choose from more than 600 locations nationwide.*
All other in-network providers extend discounts of 15% off standard prices or 5% off promotional prices.
Exclusive member savings at LasikPlus.
*Product not available in MT
LCA - 02/10/20
Prescriptions
Members will save between 15% to 60% on generic drugs and 15% to 25% on brand name drugs at over 60,000 participating pharmacies nationwide including Costco, Safeway, CVS, Duane Reade, Wal-Mart, Target, Walgreens and Rite Aid.
Members have access to an interactive website that allows users to locate the nearest participating pharmacy and accurately check the current costs of drugs.
By utilizing this powerful tool, members can make educated cost-saving decisions.

ENVS
Hearing care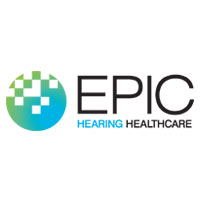 Careington members have access to hearing aid discounts from 30% to 60% at over 5,000 network providers nationwide. The latest in technology for hearing aids and accessories, as well as wireless capabilities for television and cellular devices are also available.
EPIC offers a service satisfaction guarantee - Members have a 45-day, no-obligation trial period on products purchased. If members are not completely satisfied, their money will be refunded (less a "Clinic Fee" for professional services).
Members can unlock additional savings by completing 4 fun, educational activities, which include:

View a brief video and learn about hearing health
Take a quiz about hearing loss
Complete an online hearing screening to identify signs of hearing loss
Learn more about stages of hearing loss and hearing gain technology
After completing these activities, members will receive a congratulatory email with a reward coupon that is to be used on a hearing aid purchase through EPIC Hearing Healthcare.
Members will also receive additional services at no extra charge:
Routine hearing test
One-year supply of batteries per instrument (per hearing aid)
Extended, three-year manufacturer's warranty including loss or damage (standard is one to two years)
Follow-up visits for one year (valued at $439, assuming no greater than six visits)
Pricing starting as low as $495 for digital, brand name hearing aids (including the professional services)
NHAN - 06/08/16
Chiropractic, Alternative Medicine & Fitness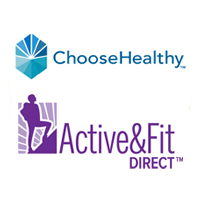 With the ChooseHealthy® program, you can save 25% on services from specialty health care providers. The ChooseHealthy program's full musculoskeletal provider network features more than 80,000 participating providers nationwide.
Choose from more than 10,000 participating fitness centers with the Active&Fit Direct™ program for $25 a month*. Once enrolled, you also have access to tools to help you get the most out of your fitness membership, such as tools that allow you to track exercise.
You can save 5% to 55% on a variety of popular health and fitness products. Your discounted pricing can be viewed after registering and logging in. All orders offer free shipping and handling.
To locate a participating health care provider, visit www.choosehealthy.com/Careingtonfit or call us toll-free at (877) 335-2746, Monday through Friday, 5 a.m. to 6 p.m. Pacific Time. To locate a participating fitness center, visit www.choosehealthy.com/Careingtonfit and click on any of the Active&Fit Direct information tiles to be taken to Active&Fit Direct. If you find a fitness center that works for you and decide to take advantage of this fitness program, click the "Enroll Now" button. An Active&Fit™ ID card will be generated for you upon enrollment.
Please note that the ChooseHealthy program is not insurance. You should check any insurance benefits you have before using this discount program, as those benefits may result in lower costs to you than using this discount program. The ChooseHealthy program provides for discounts from specialty health care providers. You are obligated to pay for all services from those providers but will receive a discount from those participating providers for services included in the program. The ChooseHealthy program also includes the Active&Fit Direct program, which provides discounted access to fitness centers. The ChooseHealthy program does not make any payments directly to participating providers or to the Active&Fit Direct program. The ChooseHealthy program has no liability for providing or guaranteeing services and assumes no liability for the quality of services rendered. Discounts on products and services available through the ChooseHealthy program are subject to change; please consult the website for current availability.
The programs described above are provided by ChooseHealthy, Inc. and American Specialty Health Fitness, Inc., subsidiaries of American Specialty Health Incorporated (ASH). ChooseHealthy, Active&Fit and Active&Fit Direct are trademarks of ASH and used with permission herein. Other names and logos may be trademarks of their respective owners.
*Plus a $25 enrollment fee and applicable taxes.
ASHP - 2/14/20
Diabetic Care & Supplies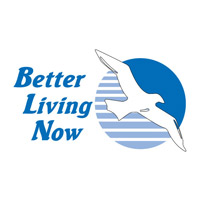 Better Living Now, Inc. (BLN) is a managed care provider of health care products and services, specializing in the needs of patients with chronic conditions. From medical appliances and supplies to home medical equipment, BLN can be a member's single source for all their vitamin and nutrition or durable medical equipment needs.
BLN brings these values to the member:
Free shipping and choice of free gift with first order
Durable Medical Equipment – 20% to 30% off of retail price
Diabetic supplies including an insulin pump, a continuous glucose monitor (CGM) and testing supplies (monitor, strips and lancets)– 20% to 40% off of retail price
Disposable Medical Supplies – 20% to 40% off of retail price
Nutritional Supplements and Daily Living Aids – 20% to 25% off of retail price
No shipping charges for orders that are $100 or more. Shipping is a flat $7.95 for orders under $100
BLN ships up to a 90-day supply and the BLN care coordinators send a replacement notification before the supplies run out
No complicated forms to fill out and no inconvenient trips to the pharmacy
Most of Better Living Now's high-quality products come with a 30-day, 100% satisfaction guarantee. Some products have restrictions or cannot be returned.
BLN - 3/25/19
Telemedicine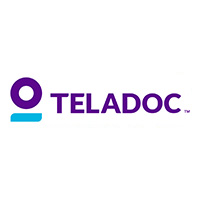 Teladoc is a national network of U.S. board-certified, and state-licensed physicians who use electronic health records, telephonic consultations and online video consultations to diagnose conditions, recommend treatment and write short-term, non-DEA controlled prescriptions when medically appropriate.
Physicians are available 24 hours a day, 365 days a year, allowing you and your family convenient access to quality care from home, work or on-the-go. Cost of Consultation: Free!
| | |
| --- | --- |
| | |
| Teladoc Overview | How to use Teladoc |
Teladoc Highlights:
97% member satisfaction, 91% medical resolution and 97% physician satisfaction
Secure, personal and portable electronic health records
The average consultation time is 12 minutes.
On average, members receive a call back from the physician in 22 minutes.
Teladoc guarantees all members will receive a call back from a physician in three hours. (Teladoc physicians successfully completed 99.6% of the consult requests within three hours in the past year.)
On average, Teladoc physicians resolve 91% of the calls. The remaining calls are referred to the member's PCP, a specialist, or the ER unless the member is seeking a prescription that is outside the Teladoc scope of service.
Pediatric network available
No age restrictions
Call Teladoc:
When your physician is not available
After normal hours of operation

For non-emergency care
On vacation or business trip
Use Teladoc for non-emergency medical issues such as:
Cold or Flu
Respiratory Infections
Sinus Infection
Bronchitis

Allergies
Pink Eye
Urinary Tract Infections
Poison Ivy
©2016 Teladoc, Inc. All rights reserved. Teladoc and the Teladoc logo are registered trademarks of Teladoc, Inc. and may not be used without written permission. Teladoc does not replace the primary care physician. Teladoc does not guarantee that a prescription will be written. Teladoc operates subject to state regulation and may not be available in certain states. Please visit www.careington.com/teladoc for a complete list of state availability. Teladoc does not prescribe DEA controlled substances, non-therapeutic drugs and certain other drugs which may be harmful because of their potential for abuse. Teladoc physicians reserve the right to deny care for potential misuse of services. Teladoc phone consultations are available 24 hours, 7 days a week while video consultations are available during the hours of 7am to 9pm, 7 days a week.
TVIP - 04/20/15