Telehealth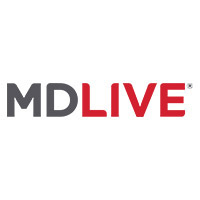 MDLIVE has the nation's largest network of telehealth physicians. On average, MDLIVE on-call physicians have 15 years of experience practicing medicine and are licensed in the state where patients are located. You can visit with a physician 24 hours a day, 7 days a week, 365 days a year from your home, office or on the go. Board Certified and state licensed physicians are available by phone or secure video to assist with non-emergency medical conditions. Cost of consult: FREE!
Use MDLIVE for advice on non-serious conditions such as:
Allergies
Asthma
Bronchitis
Cold & Flu
Ear Aches
Fever
Headache
Insect Bites
Respiratory Infections
Sinus Infections
Sore Throat
And More!
MDLIVE does not replace the primary care physician. MDLIVE is not an insurance product nor a prescription fulfillment warehouse. MDLIVE operates subject to state regulation and may not be available in certain states. MDLIVE does not guarantee that a prescription will be written. MDLIVE does not prescribe DEA controlled substances, non-therapeutic drugs and certain other drugs which may be harmful because of their potential for abuse. MDLIVE physicians reserve the right to deny care for potential misuse of services. MDLIVE phone consultations are available 24/7/365, while video consultations are available during the hours of 7 am to 9 pm 7 days a week or by scheduled availability. MDLIVE and the MDLIVE logo are registered trademarks of MDLIVE, Inc. and may not be used without written permission. For complete terms of use visit www.mdlive.com/pages/terms.html 010113
Dental Care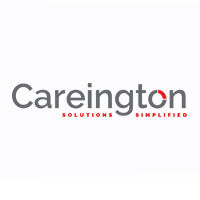 Members may take advantage of 20% to 60% savings on dental care. Careington is an industry leader with one of the nation's largest and most recognized professional dental networks. Careington's networks focus on local, neighborhood dentists and offer member-transparent pricing with robust fee schedules.
Save 20% to 60% on most dental procedures including routine oral exams, unlimited cleanings and even major work such as dentures, crowns and root canals
20% savings on orthodontics including braces and retainers for both children and adults
Cosmetic dentistry such as bonding and veneers
All specialties included—endodontics, oral surgery, orthodontics, pediatric dentistry, periodontics and prosthodontics – a 20% reduction on normal fees where available
All dentists must meet highly selective credentialing standards based on education, background, license standing and other requirements
Members may visit any dentist participating in the plan and change providers at any time
Careington DN07 Discount Network Sample Savings
| Procedure Description | *Regular Cost | **Plan Cost | Savings $ | Savings % |
| --- | --- | --- | --- | --- |
| Routine Checkup | $85 | $27 | $58 | 68% |
| Extensive Oral Exam | $149 | $44 | $105 | 70% |
| Four Bitewing X-Rays | $94 | $35 | $59 | 63% |
| Adult Cleaning | $140 | $54 | $86 | 61% |
| Child Cleaning | $99 | $41 | $58 | 59% |
| Composite (White) Filling (Front Teeth) | $220 | $86 | $134 | 61% |
| Crown (porcelain fused to noble metal) | $1,557 | $729 | $828 | 53% |
| Molar Root Canal | $1,535 | $671 | $864 | 56% |
| Complete Upper Denture | $2,273 | $950 | $1,323 | 58% |
| Extraction (single tooth) | $282 | $92 | $190 | 67% |
*Regular Cost is based on the average 80th percentile usual and customary rates as detailed in the 2021 Fair Health Report for the Los Angeles, Orlando, Chicago & NYC metropolitan statistical area(s).
**Plan Cost represents the average of the assigned Careington DN07 Discount Network plan fees for the Los Angeles, Orlando, Chicago & NYC metropolitan statistical area(s).
Prices subject to change.
DN07 - 1/4/22
Vision care
Members save 5% to 30% off the retail price of eyewear with the Superior Vision discount program. Members are eligible for discounts on exams, eyeglasses, contact lenses, and LASIK at more than 40,000 participating provider locations. Comprehensive eye exams can help detect signs of serious health conditions like glaucoma, diabetes, high blood pressure, and high cholesterol.
Sample Savings
| Service | Regular Cost* | Plan Cost | Typical Member Savings |
| --- | --- | --- | --- |
| Vision Exam | $155 | $75 | $80 |
| Frames | $130 | $91 | $39 |
| Single Vision Lenses | $80 | $40 | $40 |
| Photochromics | $100 | $70 | $30 |
| Anti-Reflective Coating | $102 | $45 | $57 |
| Total | $567 | $321 | $246 |
*Represents national average retail costs comparing to Member Fee Schedule. The actual savings may vary based on amount purchased and location.
This plan is not insurance.
SPVC - 3/10/14
LASIK Vision Correction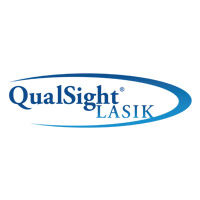 QualSight LASIK
Serving you with Quality, Choice & Savings
Members will receive savings of 40% to 50% off the overall national average cost for Traditional LASIK surgery through QualSight or receive significant savings on newer procedures like Custom Bladeless (all laser) LASIK.
QualSight has more than 1,000 locations, so members can choose the provider and the LASIK procedure that meet their vision care needs.
QualSight is contracted with credentialed and experienced providers who have collectively performed over 7 million procedures.
The QualSight program is not an insured program.
AMST - 4/12/19
Hearing care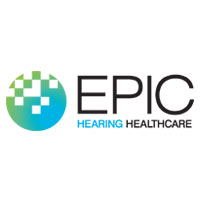 Careington members have access to hearing aid discounts from 30% to 60% at over 5,000 network providers nationwide. The latest in technology for hearing aids and accessories, as well as wireless capabilities for television and cellular devices are also available.
EPIC offers a service satisfaction guarantee - Members have a 45-day, no-obligation trial period on products purchased. If members are not completely satisfied, their money will be refunded (less a "Clinic Fee" for professional services).
Members can unlock additional savings by completing 4 fun, educational activities, which include:

View a brief video and learn about hearing health
Take a quiz about hearing loss
Complete an online hearing screening to identify signs of hearing loss
Learn more about stages of hearing loss and hearing gain technology
After completing these activities, members will receive a congratulatory email with a reward coupon that is to be used on a hearing aid purchase through EPIC Hearing Healthcare.
Members will also receive additional services at no extra charge:
Routine hearing test
One-year supply of batteries per instrument (per hearing aid)
Extended, three-year manufacturer's warranty including loss or damage (standard is one to two years)
Follow-up visits for one year (valued at $439, assuming no greater than six visits)
Pricing starting as low as $495 for digital, brand name hearing aids (including the professional services)
NHAN - 06/08/16
Diabetic care supplies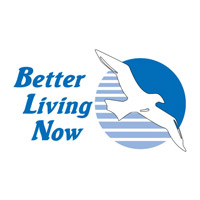 Better Living Now, Inc. (BLN) is a managed care provider of healthcare products and services, specializing in the needs of patients with chronic conditions. From medical appliances and supplies to home medical equipment, BLN can be a member's single source for all their vitamin and nutrition or durable medical equipment needs.
BLN brings these values to the member:
Free shipping and choice of free gift with first order
Durable Medical Equipment—20% to 30% off of retail price
Disposable Medical Supplies—20% to 40% off of retail price
Nutritional Supplements and Daily Living Aids—20% to 25% off of retail price
No shipping charges for orders that are $100 or more. Shipping is a flat $7.95 for orders under $100
BLN ships up to a 90-day supply and the BLN care coordinators send a replacement notification before the supplies run out
No complicated forms to fill out and no inconvenient trips to the pharmacy
Most of Better Living Now's high quality products come with a 30-day, 100% satisfaction guarantee. Some products have restrictions or cannot be returned.
BLN
---
To access your discounts please visit: www.betterlivingnow.com
Select "Enroll" at the top of the screen, enter the requested information then select "Get Started"
Enter the requested personal, shipping and billing information and select "Medi-Share" in the Discount Card Program dropdown menu.
Once you have successfully enrolled, you may select "Continue Shopping" and you will have access to the discounted products.