Plan Details
Pet Care Program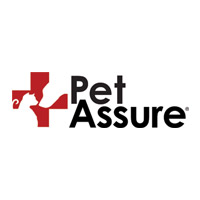 Pet Assure is a veterinary discount plan. Accepted at over 2,600 veterinarians, Pet Assure is a plan designed to give you peace-of-mind in knowing you can better provide for your pet(s) without breaking the bank.
Members will save 25% on veterinary services such as:
Surgery
Vaccinations
Hospitalization
X-rays
Dental care
Office visits
Hereditary disease care
Holistic care
With Pet Assure, you also save 25% at PetCareRx.com on everything your pet needs including:
Medications
Preventatives
Toys
Supplies
Pet Assure also offers free pet ID tags from ThePetTag and a 24/7 lost pet recovery service!
Participating veterinary practices are not required to discount: Outsourced services (e.g. blood work sent to a lab or an outside specialist), non-medical services (e.g. boarding/grooming), services already discounted, mileage fees for mobile vets or prescriptions/products.
PETS - 8/21/20

* Plus a one-time, non-refundable $10 processing fee