ERS news articles
Senior Dental Care Tips
May 2016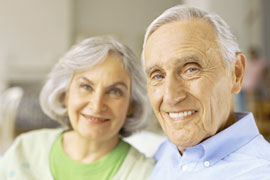 Proper dental care is a necessity, especially as we get older. According to the Washington Dental Service Foundation (WDSF), about 75% of seniors (60 years or older) only have some of their original teeth.
Gum disease is an issue that reaches many seniors and contributes to tooth loss. This serious condition comes from the buildup of plaque infecting the surrounding teeth and gums. Gum disease can potentially lead to gingivitis, which in turn can lead to the loss of teeth.
The WDSF has several useful tips to help keep your mouth healthy for years to come. Here are a few:
Brush and floss daily.
Schedule regular dental check-ups. Getting your teeth and gums checked frequently is vital.
Don't use tobacco. Try to quit, or at least limit your tobacco use. If you would like help quitting, ERS offers State of Texas employees and retirees tobacco cessation programs. To learn more, click here.
Snack on healthier foods and try to limit sugar intake. Always brush after snacking!
The State of Texas Discount Plan can help you save from 20% to 60% on dental procedures! We want to help you get the best smile you can at a price you deserve. Visit www.txdentaldiscount.com/search.html or call toll-free (844) 377-3368 to find a provider near you!
---