YOUR DAKOTACARE Value Plus DISCOUNT PROGRAM
EyeMed Vision Care
Vision care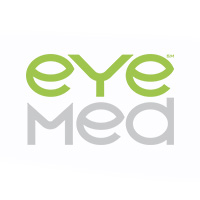 Members save 20% to 40% off the retail price of eyewear with the EyeMed Vision Care Access Plan D discount program through the Access network. Members are eligible for discounts on exams, eyeglasses and contact lenses from more than 65,000 providers nationwide including independent optometrists, ophthalmologists, opticians, and leading optical retailers such as LensCrafters®, Sears Optical®, Target Optical®, JCPenney® Optical, and most Pearle Vision® locations.
EYEM
---
VSP Vision Care
Vision care
VSP Vision Savings Pass is a discount vision program that offers savings on eye care and eyewear. With the best choices in eyewear, VSP makes it easy to find the perfect frame. Members can choose from great brands like Anne Klein, bebe®, Calvin Klein, Flexon®, Lacoste, Nike, Nine West, and more.*
Members receive:
Access to discounts through a trusted, private-practice VSP doctor
One rate of $50 for eye exams**
15% savings on contact lens exams***
Special pricing on complete pairs of glasses and sunglasses
Unlimited use on materials throughout the year
Exclusive Member Extras and special offers
Service
Reduced prices and savings
WellVision Exam®
• $50 with purchase of a complete pair of prescription glasses.
• 20% off without purchase.
• Once every calendar year.
Retinal Screening
• Guaranteed pricing with WellVision Exam, not to exceed $39.
Lenses
With purchase of a complete pair of prescription glasses:
• Single vision $40
• Lined trifocals $75
• Lined bifocals $60
• Polycarbonate for children $0
Lens Enhancements
• Average savings of 20-25% on lens enhancements such as progressive, scratch-resistant, and anti-reflective coatings.
Frames
• 25% savings when a complete pair of prescription glasses is purchased.
Sunglasses
• 20% savings on unlimited non-prescription sunglasses from any VSP doctor within 12 months of your last WellVision Exam.
Contact Lenses
• 15% savings on contact lens exam (fitting and evaluation).
Laser Vision Correction
• Average 15% off the regular price or 5% off the promotional price; discounts only available from contracted facilities.
*Brands subject to change
**This cost is only available with the purchase of a complete pair of prescription glasses; otherwise you'll receive 20% off an eye exam only.
***Applies only to contact lens exam, not materials. You're responsible for 100% of the contact lens material cost.
This plan is not insurance.
Not available in WA.
VSPS
---
LASIK Vision Correction
LASIK vision correction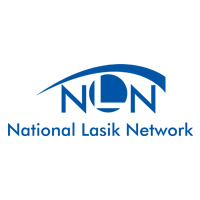 Receive significant savings when you choose any of the 600+ locations nationwide.*
Members receive exclusive savings through LasikPlus.
All other in-network providers extend discounts of 15% off standard prices or 5% off promotional prices.
Special Member Prices**
Traditional LASIK - bladeless
Free enhancements for 1 year
$695* per eye
Traditional LASIK - bladeless
Free enhancements for life
$1,395 per eye
Custom LASIK - bladeless
Free enhancements for life
$1,895 per eye
*Nearsightedness better than -2, with astigmatism better than -1 and other restrictions may apply.
*Product not available in MT
**Special member prices only available through LasikPlus
LCA - 08/08/17
---
Travel Assistance
Travel and medical assistance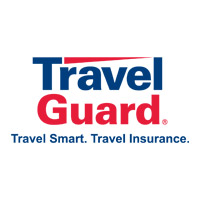 Travel Assistance and Emergency Medical Assistance are available through Travel Guard when you are traveling over 100 miles away from home and you are faced with a serious injury or illness, or a travel-related emergency such as lost luggage, passport or wallet; flight rebooking, or pre-trip travel advice on required inoculations.
Emergency Travel Services
Flight Rebooking
Passport & Travel Document Replacement
Baggage Tracking
Emergency Cash Transfer
Embassy or Consulate Referral
Emergency Message Relay
Legal Referrals
Rental Vehicle Return
Security and Evacuation Assistance
Roadside Assistance (access only)
Worldwide Travel Assistance **
Pre-Trip Travel Advice
Hotel Reservations and Ground Transportation
Translation and Interpretation Services
Medical Assistance Services
Emergency Medical Transportation Assistance - If you suffer an injury or illness that requires medical treatment or hospitalization, Travel Guard will coordinate and arrange emergency medical transportation to the nearest, most appropriate medical facility. Once the customer is stabilized, Travel Guard coordinates his/her return to a hospital near their home.
**Non-emergency travel booking fees include: $35 per person for domestic tickets, $55 per person for international tickets, $35 per person for tours and cruises, $20 per hotel booked, and $20 per rental car booked.
Limitations & Exclusions:
Travel Guard provides traveler assistance through coordination, negotiation and consultation using an extensive network of worldwide partners. Expenses for goods and services provided by third parties are the responsibility of the traveler.
TGTA
---
Weight Loss Management
Weight management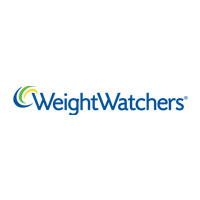 Weight Watchers® incorporates healthful eating, physical activity, behavior modification, a weight maintenance phase and, for those who attend meetings, group support. It is based on the philosophy that successful weight loss is achieved through the attainment of a series of realistic goals.
Members can choose from the following weight loss offerings and receive special savings of at least 25% savings off the regular retail pricing!
Option 1: MONTHLY PASS*
Local meetings provide a supportive atmosphere, which can help you be more successful. With the Monthly Pass you get flexibility of attending Weight Watchers meetings in your community when and where it suits you best. You benefit from an experienced Leader and group support from your fellow members. The Monthly Pass also includes the At Work program, which makes your workplace healthier by offering you and your company all of the success of the Weight Watchers program from your own office. This program includes unlimited community meetings, the mobile app and access to online eTools in participating areas. After 20 employees have committed to joining the community meetings, a Weight Watchers representative will come to your office to have the meetings onsite as long as 12 employees remain active in the program.
Local meeting vouchers are available for areas that do not offer the Monthly Pass.
Special Pricing: $15.96 for the first month and $31.96 every month thereafter, provides members with unlimited meetings each week, free registration, free eTools and the lowest price per week! A valid payment method is needed to complete the sign-up. Members will be charged the special pricing each month until cancelled so payment is not required when attending a meeting. To ensure the next month's card arrives on time, the member's credit card may be charged up to 15 days prior to their renewal date each month, to ensure the Monthly Pass is received on time.
Option 2: ONLINE SUBSCRIPTION
Member can follow Weight Watchers, step-by-step online, with interactive tools and resources like a weight tracker, progress charts, restaurant guides and hundreds of recipes and meal ideas. Plus, connect with the free online community, day or night, for inspiration and motivation.
Special Pricing: 12 months for $133.36
WEIGHT WATCHERS is the registered trademark of Weight Watchers International, Inc. and is used under license.
*This product is only available in participating areas of the United States.
WATC
---
Frequently Asked Questions
DAKOTACARE Value Plus Discount Program
| | |
| --- | --- |
| Q | How do I sign up? |
| A | You are already signed up and may use your card today! |
| Q | How does the program work? |
| A | Members may visit an "In-Network" provider and receive a discount off normal fees. The member pays out-of-pocket at the discounted rate. |
| Q | How often can I use the program? |
| A | There are no limits on how often you can use this program or visit your provider. |
| Q | Can I go to a provider that is not in the network? |
| A | You will only receive a discount by going to a provider in the network. |
| Q | How can I find a list of providers who are in the network? |
| A | Call the Careington Member Services department at (800) 290-0523 or access the links above to search for participating providers. |
| Q | Can I include family members in my program? |
| A | Yes, everyone currently living in your household is eligible for discounts with the program. |
| Q | Can I use my membership when I travel away from home? |
| A | Yes, your membership can be used at any participating provider in the United States. |
---
HOW TO USE YOUR VALUE PLUS PROGRAM:
Call (800) 290-0523 or click on the provider search links above to locate a participating provider. When making an appointment, confirm the provider's continued participation and then present your membership card during your visit. You are responsible for paying the provider the entire discounted fee at the time the service is provided.
Specific directions on how to use the lifestyle discounts will be included in your membership kit. For more information, call Member Services at (800) 290-0523, Monday through Friday, from 7 a.m. to 7 p.m. CST, to talk to a representative.
Use the program today and start saving!
THIS PROGRAM INCLUDES YOU, YOUR SPOUSE AND ANY CHILDREN LIVING IN YOUR HOUSEHOLD