Student Roadside Savings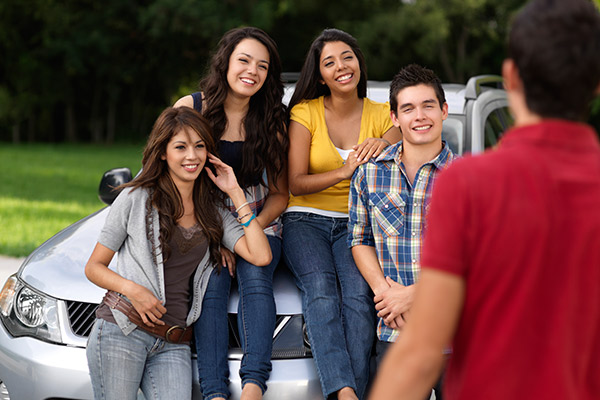 Thank you for enrolling in Student Roadside Savings. Your membership includes a Roadside Assistance Plan, Everyday Discounts, Online Shopping Cash Back...
Members will receive the comfort, care and attention of LiveTravel, Inc.'s ("LiveTravel") personal assistance coordinators, available 24/7, to respond to virtually any request no matter how large or small. Assistance for referrals on: ATM locations, passport requirements, legal referrals, bail bond assistance, lost passport/travel documents, emergency cash transfer assistance and much more:
Lost baggage search; stolen luggage replacement assistance
Lost passport/travel documents assistance
ATM locator
Emergency cash transfer assistance
Travel information including visa/passport requirements
Emergency telephone interpretation assistance
Urgent message relay to family, friends or business associates
Up-to-the-minute travel delay reports
Long-distance calling cards for worldwide telephoning
Inoculation information
Worldwide public holiday information
Currency conversation or purchase
Up-to-the-minute information on local medical advisories, epidemics, required immunizations and available preventative measures
Up-to-the-minute travel supplier strike information
Legal referrals/bail bond assistance
Embassy or consulate referral
LiveTravel provides the 24/7 Personal Assistance service through coordination, negotiation, and consultation using an extensive network of partners. Expenses for goods and services provided by third parties are the responsibility of the member.
How to Access:
Please call the toll-free 877-202-9765 to speak with a personal assistant now.
Powered by Roadside Protect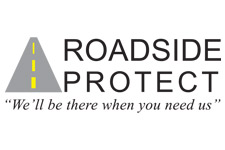 ---
Roadside Protect has designed your roadside assistance plan to reduce the impact of many of the inconveniences and burdens that accompany automobile ownership. Whether the issues are auto maintenance, automobile breakdown, or automobile accidents, this plan has been designed to enhance your automobile experience.
Roadside Assistance Services:
Vehicle Towing
Vehicle Fuel Delivery
Vehicle Lockout

Vehicle Extrication
Vehicle Tire Change
Vehicle Jump Start
Roadside Assistance Services Include:
Telephone roadside dispatch 24 hours a day, 7 days a week, handled by a live agent
Up to 2 claims per membership year for each active member.
Maximum benefit is $50 per claim
Full road and towing services to the nearest service facility for all self-propelled, four wheel vehicles, trucks, and recreational vehicles with a gross vehicle weight up to 10,000 lbs. Vehicles must be designed, licensed and used for private, on-road transportation.
Gasoline/fuel delivery service and battery jumpstart only available for recreational vehicles and trucks with more than four wheels and a gross vehicle weight up to 10,000 lbs.
Motorcycle service
Emergency Roadside services are provided to Roadside Protect, Inc. by Signature's Nationwide Auto Club Inc.
How to Access Roadside Assistance Services
Call 877-202-9765, and select the Roadside Protect Services option to access the plan. A live agent is available 24 hours a day, 7 days a week, 365 days a year. Members are required to pay cost of service if it exceeds the $50 maximum benefit limit at the time of service.
Members receive emergency roadside assistance services for up to 2 claims per membership year per member with a maximum payment of $50 per claim. Members must call the Toll-Free Roadside Assistance number listed on membership card so that Roadside Protect's agents can locate a service provider to assist them. Services secured independently are not covered and will not be reimbursed. However, if Roadside Protect cannot secure dispatch or if service is unavailable, Roadside Protect's agents will provide an Authorization Number which gives the member the option of securing their own service and submitting for reimbursement consideration up to their program benefit limit. For reimbursement consideration, please mail the following to: Reimbursement Center, c/o Auto Road Service, PO Box 55698, Sherman Oaks CA 91413, and include the following: 1) Service Provider Invoice 2) Member Name & Address 3) Membership Number 4) Authorization Number 5) Brief explanation of the incident
Roadside Assistance Service Excludes:
1. Service if member is not with the disabled vehicle. 2. Transportation for the member to the vehicle for service or from the vehicle to another destination after service has been rendered. 3. Service will not be rendered in areas not regularly traveled, such as vacant lots, beaches, open fields, or other places which would be hazardous for service vehicles to reach. 4. Towing a vehicle off a boat dock or marina. 5. Delivery or repair of tires. 6. Installation or removal of snow tires and chains nor dismounting, repairing, or rotating tires. 7. Vehicle's storage charges. 8. Cost of parts, installation, products, materials, impounding, and additional labor relating to towing. 9. Service of any kind on vehicles used for commercial purposed or using dealer tags (Note: All trucks in New York have commercial license plates whether they are used for business or private use. If the truck is used for private use, we will dispatch.) 10. Service for taxicabs, tractors, boats, trailers, dune buggies, or vehicles used for competition, or stolen vehicles. 11. Service for unlicensed vehicles. 12. Service for vehicles with expired safety inspection sticker, license plate sticker, and/or emission sticker(s) where required by law. 13. Service for vehicles illegally parked or impounded. 14. Repeated service calls for a car in need of routine maintenance. 15. Service when a vehicle is snowbound. We do not hoist, winch, or shovel vehicles from unplowed roads, snow banks, snowbound driveways, or curbside parking.
With the Everyday Discounts program provided by Access Development, there's never a need to wait for a sale or hunt for a bargain, you can enjoy savings in your own neighborhood. You always save big with discounts from 10% to 50% off at popular retailers nationwide. Finding what you want at a great price is easy, and saving is even easier! This program will give you access to over 300,000 retailers and over 500 national brands so you can find exactly what you are looking for.
Discounts Offered:
Hotel: Over 30,000 Hotel Locations: From luxury resorts to economy stays, you will always rest easy with discounts on name-brand hotels worldwide, including but not limited to Days Inn, Wyndham Hotels and Resorts and many more.
Car Rentals: Over 16,000 Car Rental Locations: Free days, upgrades and other great discounts are available any time you need a ride from Alamo Car Rental, Budget Rent A Car and many other car rental companies.
Recreation & Entertainment: You will save at locations like theme parks, theater productions, bowling alleys, laser tag, white-water rafting, museums, arcades, sports events, high-adventure excursions, cultural events and much more.
Dining & Grocery: Over 65,000 Dining Locations: You will enjoy discounts on dining locations nationwide, including fine restaurants, casual dining, fast food, desserts, catering, take-out, delivery and more at restaurants like Boston Market®, Papa John's, Buca di Beppo® and many more. Grocery discount coupons are also available.
Shopping: From clothing and electronics to books and bedding, you will save on the things you buy every day at thousands of participating brands, both in-store and online. Some participating retailers include Target.com, Office Depot and many more.
Automotive: Buckle up and enjoy automotive savings at thousands of locations nationwide. You will save on everything from oil changes and tune-ups to major repairs and body work at Meineke Car Care Center, Valvoline Instant Oil Change and many more.
How to Access
If you are visiting the website for the first time, select "Register" in the upper, right-hand corner to create an account.
Enter your Member ID Number (which is located on your ID Card).
Enter the remaining requested information.
Check the email account that you registered with, and click the verification link to begin searching for discounts and coupons in your area.
If you are a returning member, click "Sign In" in the upper, right-hand corner, and enter the email address and password that you registered with.
If you have any questions about the program or how it works, please call 877-202-9765.
by Retail Benefits
Retail Benefits is an ecommerce portal and shopping assistant to leading merchants, where you can earn between 1% - 40% cash-back just for shopping online. This shopping assistant lets you shop where you're already shopping online today; the same stores and same merchandise, but now you will actually get paid for shopping. Every purchase made through the online shopping assistant will give you cash-back, no matter what the purchase.
Cash-back can be paid with direct deposit or check when the amount reaches a specified threshold. You will also have the option to setup a percentage of all earnings as a tax-deductible donation to any of the available two million non-profit organizations.
With the Retail Benefits Shopping Assistant, you will be able to see if specific sites offer cash-back rewards. You then can enable cash-back rewards and shop as you normally would through the retailer's website.
As a member you will receive:
Between 1% - 40% cash-back and other high value incentives for shopping online
Access to over 4,000 retailers
Extensive comparison tools to show best prices and most cash-back incentives
Virtual back office that helps track completed purchases; in-progress purchases, cash-back rewards balance and personal account
Two million registered non-profit organizations available to donate all or part of cash-back earnings on a tax deductible basis
Retailers Include:
Nike
The Gap
Target
iTunes
Banana Republic
Dicks Sporting Goods
Walmart
The Sharper Image
Macy's
KMart

Best Buy
Bed Bath and Beyond
Staples
Sun and Ski Sports
Walgreens
Petsmart
Sephora
Sunglass Hut
JC Penny
HP

Eddie Bauer
Sony
Dell
The Home Depot
Old Navy
Foot Locker
Champs
Payless
Office Depot
Crate and Barrel
How to Access
Select "Register" to create an account.
Fill out the necessary information, and click "Submit."
Click "My Account" and "Install Toolbar."
Search for items through the website or toolbar, or log in and shop directly.
by Careington Mall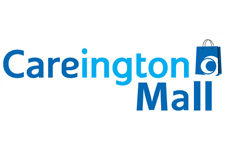 ---
Careington International offers a discount shopping program that can be used every day of the year, no matter where you are!
As a member, you can save money on goods and services you use the most from over 300 leading national merchants. From clothing to computers, gifts to golf or tickets to toys, Careington Mall offers discounts on thousands of products from top national brands and retailers.
Retailers Include:
1-800-Flowers
Office Depot
PetsMart
Sears
Target
Kmart
dELIA*s
Hotels.com

Interstate Batteries
Kodak
Travelocity
ProFlowers
Red Envelope
Shoes.com
Rosetta Stone
Shoebuy.com

Ticketsnow.com
Restaurant.com
Hertz
Avenue
Ice.com
Diamond.com
Shari's Berries
Perfume.com
...and many more!
Enter your Member ID Number, which is located on your Membership ID card.
by LifeCard Plans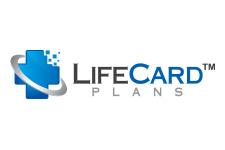 ---
As a member of Student Roadside Savings, you will be able to purchase one of the three plan levels listed below: Standard, Premium, or Ultimate and save 20% off the normal retail price.
LifeCard Plans provides you with emergency access to medical and legal documents from anywhere in the world. LifeCard Plans will provide you and your entire family with secure digital storage of key information and documents. This online portal can be accessed via a secure login anywhere, anytime.
Through LifeCard Plans Digital Vault, you will have a secure online location to store and access essential information and grant access to emergency healthcare professionals and designated agents when needed. You will be able to store and access the following essential information:
Medical history
Medical Services
Liability
End-of-Life Expenses
Funeral Arrangements

Physician Contract
Financial Agent Appointee
Medical Treatment
Medical Facilities
Assets and Possessions

Copy of Medical Records
Trustee Appointee
Health Care Agent information
Health Insurance information
Emergency Contact information
You have the option of selecting one of the following DigitalVault Plans at 20% off the retail price:
| | | | |
| --- | --- | --- | --- |
| SERVICES | STANDARD | PREMIUM | ULTIMATE |
| Covers account holder, spouse or partner, and dependents | ✔ | ✔ | ✔ |
| 24/7/365 emergency access to vital medical info | ✔ | ✔ | ✔ |
| Secure online storage of medical info, charts, existing legal documents | ✔ | ✔ | ✔ |
| LifeMinder to do-it-yourself entry forms and auto-reminders | ✔ | ✔ | ✔ |
| Unlimited document revisions | ✔ | ✔ | ✔ |
| Living Will/Advance Medical Directives | ✔ | ✔ | ✔ |
| Last Will and Testament | | ✔ | ✔ |
| Simple (Living) Trust | | | ✔ |
| Included data storage | 5 GB | 10 GB | 15 GB |
How to Access
To purchase your discounted DigitalVault plan, select the plan of your choice, and create your account to start storing your information.