Dental care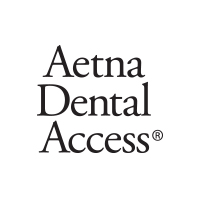 Members may take advantage of savings through the Aetna Dental Access® network. Aetna is one of the most recognized names in health coverage nationally.
Members will have access to discounted services and in most cases, can save 15% to 50% per visit on everything from general dentistry to root canals, crowns and orthodontia at over 158,000* available dental practice locations nationwide.
Sample Savings
| Procedure | Average Cost** | Average cost with Aetna Access Plan*** | Member Savings |
| --- | --- | --- | --- |
| Periodic Oral Exam | $61 | $32 | $29 |
| Comprehensive Oral Exam | $96 | $45 | $51 |
| X-Ray, Bitewings - Four Films | $71 | $38 | $33 |
| Cleaning - Adult | $113 | $62 | $51 |
| Sealant (Per Tooth) | $67 | $32 | $35 |
| Filling - One Surface Resin Filling, Front Tooth | $182 | $94 | $88 |
| Root Canal Molar Excluding Final Restoration | $1,120 | $784 | $336 |
| Complete Upper Denture | $1,310 | $937 | $373 |
| Comprehensive Orthodontic Treatment - Child | $5,605 | $3,550 | $2,055 |
*Dental Counts as of December 2014 Aetna Enterprise Provider Database.
**The select regional average cost represents the average fees for the procedures listed above in Los Angeles, Orlando, Chicago and New York City as displayed in the Estimate Cost of Care Tool as of August 2014.
***Actual costs and savings may vary by provider, service and geographic location. The average cost with Vital Savings by Aetna is the average of the negotiated fees for the cities referenced above.
Participants must pay health care providers directly.
This is NOT insurance.
Actual discounts will vary based on the geographic location of the dental provider and the services provided.
Careington provides access to Aetna Dental Access® network. This network is administered by Aetna Life Insurance Company (ALIC). Neither ALIC nor any of its affiliates offers or administers the Careington membership. Neither ALIC nor any of its affiliates is an affiliate, agent, representative or employee of Careington International Corporation. Dental providers are independent contractors and not employees or agents of ALIC or its affiliates. ALIC does not provide dental care or treatment and is not responsible for outcomes.
DMPO: Careington International Corporation: 7400 Gaylord PKWY, Frisco, TX 75034, 1-800-290-0523.
ATNA
Vision care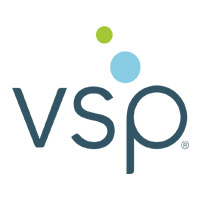 VSP Vision Savings Pass is a discount vision program that offers savings on eye care and eyewear. With the best choices in eyewear, VSP makes it easy to find the perfect frame. Members can choose from great brands like Anne Klein, bebe®, Calvin Klein, Flexon®, Lacoste, Nike, Nine West, and more.*
Members receive:
Access to discounts through a trusted, private-practice VSP doctor
One rate of $50 for eye exams**
15% savings on contact lens exams***
Special pricing on complete pairs of glasses and sunglasses
Unlimited use on materials throughout the year
Exclusive Member Extras and special offers
Service
Reduced prices and savings
WellVision Exam®
• $50 with purchase of a complete pair of prescription glasses.
• 20% off without purchase.
• Once every calendar year.
Retinal Screening
• Guaranteed pricing with WellVision Exam, not to exceed $39.
Lenses
With purchase of a complete pair of prescription glasses:
• Single vision $40
• Lined trifocals $75
• Lined bifocals $60
• Polycarbonate for children $0
Lens Enhancements
• Average savings of 20-25% on lens enhancements such as progressive, scratch-resistant, and anti-reflective coatings.
Frames
• 25% savings when a complete pair of prescription glasses is purchased.
Sunglasses
• 20% savings on unlimited non-prescription sunglasses from any VSP doctor within 12 months of your last WellVision Exam.
Contact Lenses
• 15% savings on contact lens exam (fitting and evaluation).
Laser Vision Correction
• Average 15% off the regular price or 5% off the promotional price; discounts only available from contracted facilities.
*Brands subject to change
**This cost is only available with the purchase of a complete pair of prescription glasses; otherwise you'll receive 20% off an eye exam only.
***Applies only to contact lens exam, not materials. You're responsible for 100% of the contact lens material cost.
This plan is not insurance.
Not available in WA.
VSPS
Hearing care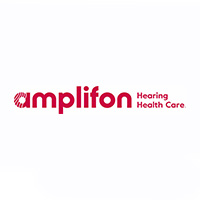 Save 40% on diagnostic services, including hearing exams, at over 3,800 provider locations nationwide.
Hearing aid low price guarantee: If you should find the same product at a lower price, bring us the local quote and we'll not only match it, we'll beat it by 5%!
2 years of free batteries (80 cells per hearing aid, per year)
HRPO
Prescriptions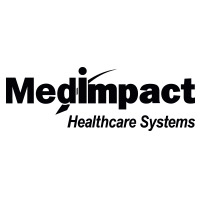 Members are entitled to prescription savings from 15% to 60% off the retail price of generic drugs and from 15% to 25% off the retail price of brand-name drugs at over 62,000 participating pharmacies nationwide.
The pharmacist will enter the member's information from the identification card and they'll receive significant savings at the time of purchase. Even if members have prescription benefits through a health insurance carrier, a comparison of costs between the two programs should be performed to determine the most savings.
MEDI
Diabetic care supplies
Better Living Now, Inc. (BLN) is a managed care provider of healthcare products and services, specializing in the needs of patients with chronic conditions. From medical appliances and supplies to home medical equipment, BLN can be a member's single source for all their vitamin and nutrition or durable medical equipment needs.
BLN brings these values to the member:
Free shipping and choice of free gift with first order
Durable Medical Equipment—20% to 30% off of retail price
Disposable Medical Supplies—20% to 40% off of retail price
Nutritional Supplements and Daily Living Aids—20% to 25% off of retail price
No shipping charges for orders that are $100 or more. Shipping is a flat $7.95 for orders under $100
BLN ships up to a 90-day supply and the BLN care coordinators send a replacement notification before the supplies run out
No complicated forms to fill out and no inconvenient trips to the pharmacy
Most of Better Living Now's high quality products come with a 30-day, 100% satisfaction guarantee. Some products have restrictions or cannot be returned.
BLN
Telemedicine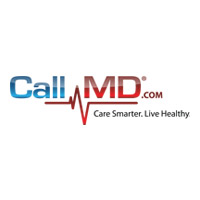 CallMD is a telemedicine service that includes a national network of medical doctors available for consultation 24 hours per day/7 days per week/365 days per year. Registered nurses will discuss the medical needs and arrange consultations with licensed doctors who may write a prescription for a non-narcotic or non-controlled medication at any time, day or night.
Members can consult with a doctor up to 12 times at no charge. All additional calls/consultations are at a reduced rate of $35.00 per consultation.
Additional Services Included:
FileMD: A personal health profile accessible via a secure line over the internet. When you contact the Physician Access Hotline for the first time, a Registered Nurse asks you to provide a full medical history. This history is stored via FileMD, which is HIPAA-compliant, and creates an Electronic Medical Record. This gives you the convenience of releasing medical data, updating information and storing documents such as insurance cards, consent forms, power of attorneys, living wills, etc.
State availability subject to change. Please visit www.careington.com/callmd for a complete list of state restrictions.
CAMD
Imaging services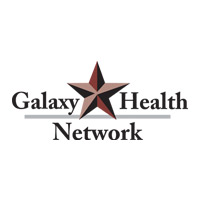 Through an exclusive partnership with One Call Medical (OCM), Galaxy Health Network (GHN) can offer significant discounts to members for advanced diagnostic imaging procedures limited to Magnetic Resonance Imaging (MRI), Computed Tomography (CT) scans and Positron Emission Tomography (PET) scans only.
Benefit Highlights:
Save 40-75%* less than the usual costs for MRI, CT scans and PET scans.
Largest panel of high-quality radiologists and imaging specialists with over 3,200 outpatient radiology facilities throughout the United States.
Providers undergo a rigorous credentialing and peer review process for radiology quality.
Multilingual call center including English and Spanish. For all other languages, the language line services will be available at no cost to the member.
Customer service representatives will assist members in selecting a network provider that is convenient to your home or work.
Actual Member Savings*
Procedure
CPT Code
Provider Fee
Member Paid
Member Savings
% of
Prov Fee
State of Service
CT scan: maxillofacial area
70486
$882.08
$445.00
$437.08
49.55%
KY
CT scan: pelvis
72193
$1,039.14
$458.71
$580.43
55.86%
TX
MRI: spinal canal and contents, lumbar
72148
$1,737.45
$545.00
$1,192.45
68.63%
AZ
MRI: spinal canal and contents, cervical
72141
$2,002.44
$520.00
$1,482.44
74.03%
CA
MRI: spinal canal and contents, lumbar
72148
$2,068.28
$505.00
$1,563.28
75.58%
NJ
*2010. Savings may vary based on geographic location, provider selected and procedure performed.
This product is not available in HI, MA, MT, ND, SD, and WV
GXIN
Laboratory Service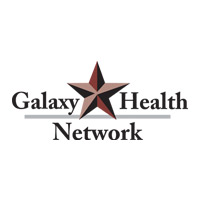 Through an exclusive partnership, Galaxy Health Network (GHN) now offers medical lab tests which provide a convenient, confidential, and affordable way for you to take control of health care costs. Some medical conditions can go years without being detected. Blood tests are a simple way to detect potential health problems before symptoms occur.
A simple blood test is necessary for prevention or early detection of disease and could save your life. This lab program provides savings from 10% to 80% off regular retail pricing on blood tests available at over 3,000 Clinical Laboratory Certified Labs nationwide. Members will have direct access to major clinical labs which can detect medical conditions such as Heart Disease, Prostate Cancer, Diabetes, Thyroid Disease, Pregnancy, and more...
Results are sent directly to members. No doctor's visit required. It is our mission to provide affordable medical testing, with superior quality and service.
There are two easy ways to order, by calling or going online. Confidential results for most tests are available to members and emailed normally within 48 hours.
This product is not available in New York, New Jersey, Massachusetts and Rhode Island.
GXLN
Identity theft restoration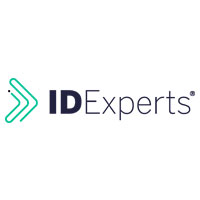 ID Experts is a fully managed identity theft restoration service that provides the complete coverage identity theft victims expect and need. The ID Experts team includes experts in every aspect of identity theft, protection, restoration and data breach response management. ID Experts have a 100% record of success in completely restoring identity theft victims to pre-theft status.
Services of ID Experts Include:
Fully Managed Identity Theft Restoration
Certified Identity Restoration Experts
One Year of FREE Credit Monitoring for Victims
Free ID Theft Restoration for Data Breach Victims
Online Education
Document Recovery Assistance
IDXP