Call us at (800) 441-0380 ext. 2919
Mention promo code "CHM"

The LiveWell Plan provides you and your family access to discounts on dental services, vision care, prescription drugs, hearing and more. PLUS, get 24/7 telephone access to certified physicians and specialists. Simply become a member of the plan, show your membership ID card to a participating health care provider and receive the discount off the regular-priced fee at the time of service. It is that easy! Here is what you get:
Dental
Vision
Telemedicine
Prescriptions
Care advocacy
ID theft restoration
Dental care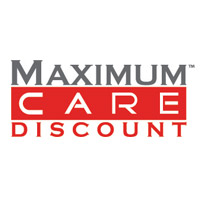 Careington has owned and managed dental networks for 30 years and has recently contracted with DenteMax, another quality dental network provider, to create a "combined" national discount dental network with significant presence. This combined network is known as the Maximum Care Discount Network.
The Maximum Care Discount Network creates one of the largest dental networks nationally with a focus on neighborhood dentists. The network combines the outstanding network management skills of two great organizations and results in discounts of 20% to 50% below the 80th percentile of Reasonable and Customary charges.
Members are able to take advantage of savings offered by leaders in the dental care industry.
Sample Savings
| Procedure Description | Regular Cost* | Plan Cost** | $ Savings | % Savings |
| --- | --- | --- | --- | --- |
| Adult Cleaning | $126 | $57 | $69 | 55% |
| Child Cleaning | $89 | $42 | $47 | 53% |
| Routine Checkup | $73 | $29 | $44 | 60% |
| Four Bitewing X-rays | $85 | $38 | $47 | 55% |
| Composite (White) Filling | $201 | $90 | $111 | 55% |
| Crown (porcelain fused to noble metal) | $1,424 | $726 | $698 | 49% |
| Complete Upper Denture | $2,047 | $941 | $1,106 | 54% |
| Molar Root Canal | $1,382 | $707 | $675 | 49% |
| Extraction (single tooth) | $240 | $97 | $143 | 60% |
* Regular cost is based on the national average of the 80th percentile usual and customary rates as detailed in the 2015 FairHealth Report in the Los Angeles, Orlando, Chicago and New York City metropolitan statistical areas.
** These fees represent the average of the assigned Maximum Care (DN14) fees in the Los Angeles, Orlando, Chicago and New York City metropolitan statistical areas.
Prices subject to change.
DN14
Vision care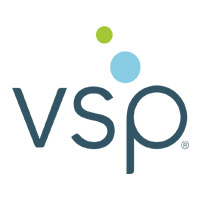 VSP Vision Savings Pass is a discount vision program that offers savings on eye care and eyewear. With the best choices in eyewear, VSP makes it easy to find the perfect frame. Members can choose from great brands like Anne Klein, bebe®, Calvin Klein, Flexon®, Lacoste, Nike, Nine West, and more.*
Members receive:
Access to discounts through a trusted, private-practice VSP doctor
One rate of $50 for eye exams**
15% savings on contact lens exams***
Special pricing on complete pairs of glasses and sunglasses
Unlimited use on materials throughout the year
Exclusive Member Extras and special offers.
Service
Reduced prices and savings
WellVision Exam®
• $50 with purchase of a complete pair of prescription glasses.
• 20% off without purchase.
• Once every calendar year.
Retinal Screening
• Guaranteed pricing with WellVision Exam, not to exceed $39.
Lenses
With purchase of a complete pair of prescription glasses:
• Single vision $40
• Lined trifocals $75
• Lined bifocals $60
• Polycarbonate for children $0
Lens Enhancements
• Average savings of 20-25% on lens enhancements such as progressive, scratch-resistant, and anti-reflective coatings.
Frames
• 25% savings when a complete pair of prescription glasses is purchased.
Sunglasses
• 20% savings on unlimited non-prescription sunglasses from any VSP doctor within 12 months of your last WellVision Exam.
Contact Lenses
• 15% savings on contact lens exam (fitting and evaluation).
Laser Vision Correction
• Average 15% off the regular price or 5% off the promotional price; discounts only available from contracted facilities.
*Brands subject to change
**This cost is only available with the purchase of a complete pair of prescription glasses; otherwise you'll receive 20% off an eye exam only.
***Applies only to contact lens exam, not materials. You're responsible for 100% of the contact lens material cost.
This plan is not insurance.
Not available in WA.
VSPS
Telemedicine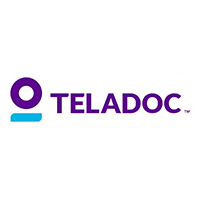 Teladoc is a national network of U.S. board-certified, and state-licensed physicians who use electronic health records, telephonic consultations and online video consultations to diagnose conditions, recommend treatment and write short-term, non-DEA controlled prescriptions when medically appropriate.
Physicians are available 24 hours a day, 365 days a year, allowing you and your family convenient access to quality care from home, work or on-the-go. Cost of Consultation: Free!
| | |
| --- | --- |
| | |
| Teladoc Overview | How to use Teladoc |
Teladoc Highlights:
97% member satisfaction, 91% medical resolution and 97% physician satisfaction
Secure, personal and portable electronic health records
The average consultation time is 12 minutes.
On average, members receive a call back from the physician in 22 minutes.
Teladoc guarantees all members will receive a call back from a physician in three hours. (Teladoc physicians successfully completed 99.6% of the consult requests within three hours in the past year.)
On average, Teladoc physicians resolve 91% of the calls. The remaining calls are referred to the member's PCP, a specialist, or the ER unless the member is seeking a prescription that is outside the Teladoc scope of service.
Pediatric network available
No age restrictions
Call Teladoc:
When your physician is not available
After normal hours of operation

For non-emergency care
On vacation or business trip
Use Teladoc for non-emergency medical issues such as:
Cold or Flu
Respiratory Infections
Sinus Infection
Bronchitis

Allergies
Pink Eye
Urinary Tract Infections
Poison Ivy
©2016 Teladoc, Inc. All rights reserved. Teladoc and the Teladoc logo are registered trademarks of Teladoc, Inc. and may not be used without written permission. Teladoc does not replace the primary care physician. Teladoc does not guarantee that a prescription will be written. Teladoc operates subject to state regulation and may not be available in certain states. Please visit www.careington.com/teladoc for a complete list of state availability. Teladoc does not prescribe DEA controlled substances, non-therapeutic drugs and certain other drugs which may be harmful because of their potential for abuse. Teladoc physicians reserve the right to deny care for potential misuse of services. Teladoc phone consultations are available 24 hours, 7 days a week while video consultations are available during the hours of 7am to 9pm, 7 days a week.
TVIP - 04/20/15
Prescriptions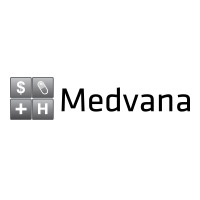 Members will save between 15% to 60% on generic drugs and 15% to 25% on brand name drugs at over 60,000 participating pharmacies nationwide including Safeway, CVS, Duane Reade, Wal-Mart, Target, Walgreens and Rite Aid.
Members have access to an interactive website that allows users to locate the nearest participating pharmacy and accurately check the current costs of drugs.
By utilizing this powerful tool, members can make educated cost-saving decisions.

ENVC
Care Advocacy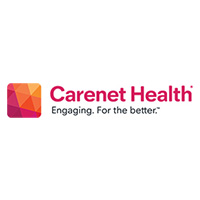 The Care Advocate program from Carenet was specifically designed to provide one-on-one support to you and your family as you navigate the healthcare system. The expert staff of healthcare professionals at Carenet work behind-the-scenes to get results and quick resolution to your requests. The Care Advocate program enhances your overall healthcare experience and complements your health plan.
Care Advocates can assist with your healthcare questions and concerns, including:
Guidance in the review, comparison, and selection of a health plan
Assist in locating physicians and facilities
Make arrangements for diagnostic tests and coordinate a multiple-day testing schedule
Assistance in understanding recommended tests, treatments, and prescription medications
Coordinate care for complex medical issues
Facilitate the transfer of medical records, x-rays, and lab results prior to a scheduled appointment with any physician
Schedule and book appointments, transportation, and lodging
Coordinate transfers between hospitals and other medical facilities
Make arrangements for hospice care for terminally ill patients
Carenet's Care Advocacy program highlights:
Decision Care - Help with decisions on which treatment choice is best
Special Services Care - Some situations require a little extra help from experts, e.g. locating homecare, adult day care, and rehabilitation services
Expert M.D. Care - Coordination assistance for second opinions
Senior Care - Assistance in choosing proper professional help
Physician Finder Care - Identifying specialty and primary care physicians
Transportation Care - Coordination for transportation services
Alternative Care - Coordination of wellness care assistance, e.g., chiropractic care, massage and acupuncture therapy
Benefit Education & Assistance - Help educate members on benefits available. Helps members bring down the cost of the medical bills through negotiations. Review questions and provide available resources to assist with medical costs.
*This product is not available in MA.
CRNA
Identity theft restoration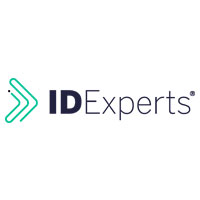 ID Experts is a fully managed identity theft restoration service that provides the complete coverage identity theft victims expect and need. The ID Experts team includes experts in every aspect of identity theft, protection, restoration and data breach response management. ID Experts have a 100% record of success in completely restoring identity theft victims to pre-theft status.
Services of ID Experts Include:
Fully Managed Identity Theft Restoration
Certified Identity Restoration Experts
One Year of FREE Credit Monitoring for Victims
Free ID Theft Restoration for Data Breach Victims
Online Education
Document Recovery Assistance
IDXP