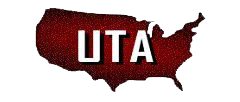 Call Toll-Free (224) 600 - 7261
Monday - Friday 7am-7pm CST

Having a proper healthy lifestyle is important to you and your family. With the United Truckers Association Discount Plan, you will have access to discounts on dental, vision, prescriptions and more. This non-insurance discount plan is easy to use as well. Simply become a member, show your membership ID to a participating health care professional, and receive your discount off the regular-priced procedure or item. It is that simple! Here is what you get with the plan:
Dental
Telemedicine
Vision
Hearing
Prescription
LASIK Vision Correction
Imaging
Diabetic Care & Supplies
As a Wellness Access Card member through the UTA, your consultations through Teladoc are free. Teladoc will not ask you for your credit card information as long as you follow the registration instructions in your Wellness Access Card membership kit.