Dental Vision Discount Plan Group Code: DV-09
GET STARTED NOW
$12.95/month* or $129/year*
Enter your agent code below to access your online application.
If you do not have a Careington agent code call 303-284-6138.
*Plus a one-time non-refundable processing fee of $20.00.
---
Taking care of your health is important - and often expensive. With the Dental Vision Discount Plan, you can reduce your overall health care costs by taking advantage of discounts on dental and vision needs.
Search for a participating provider or learn more about each product in the Dental Vision Discount Plan by clicking on a tab below.
Dental care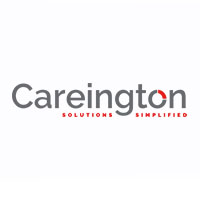 Members may take advantage of savings offered by an industry leader in dental care. Careington International Corporation is one of the most recognized professional dental networks in the nation and boasts one of the largest dental networks nationally with a focus on neighborhood dentists. Careington networks are a leader in member-transparent pricing with robust fee schedules.
Careington Dental Plan Features:
Save 5% to 60% on most dental procedures including routine oral exams, unlimited cleanings, and major work such as dentures, root canals, and crowns
5% to 20% savings on orthodontics including braces and retainers for children and adults
5% to 20% reduction on specialist's normal fees. Specialties include: Endodontics, Oral Surgery, Orthodontics, Pediatric Dentistry, Periodontics, and Prosthodontics where available
Cosmetic dentistry such as bonding and veneers also included
All dentists must meet highly selective credentialing standards based on education, background, license standing and other requirements
Members may visit any participating dentist on the plan and change providers at any time
Sample Savings Chart
| Description | Regular Cost* | Plan Cost** | Savings $ | Savings % |
| --- | --- | --- | --- | --- |
| Adult Cleaning | $126 | $53 | $73 | 58% |
| Child Cleaning | $89 | $40 | $49 | 55% |
| Routine Checkup | $73 | $27 | $46 | 63% |
| Four Bitewings X-rays | $85 | $35 | $50 | 59% |
| Composite (White) Filling | $201 | $87 | $114 | 57% |
| Crown (porcelain fused to high noble metal) | $1,424 | $703 | $721 | 51% |
| Complete Upper Denture | $2,047 | $927 | $1,120 | 55% |
| Molar Root Canal | $1,382 | $644 | $738 | 53% |
| Extraction (single tooth) | $240 | $90 | $150 | 63% |
* Regular cost is based on the national average of the 80th percentile usual and customary rates as detailed in the 2015 FairHealth Report in the Los Angeles, Orlando, Chicago and New York City metropolitan statistical areas.
** These fees represent the average of the assigned Careington (PDN5) 17 fees in the Los Angeles, Orlando, Chicago and New York City metropolitan statistical areas.
Prices subject to change.
PDN5
Vision care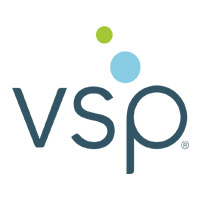 VSP Vision Savings Pass is a discount vision program that offers savings on eye care and eyewear. With the best choices in eyewear, VSP makes it easy to find the perfect frame. Members can choose from great brands like Anne Klein, bebe®, Calvin Klein, Flexon®, Lacoste, Nike, Nine West, and more.*
Members receive:
Access to discounts through a trusted, private-practice VSP doctor
One rate of $50 for eye exams**
15% savings on contact lens exams***
Special pricing on complete pairs of glasses and sunglasses
Unlimited use on materials throughout the year
Exclusive Member Extras and special offers.
Service
Reduced prices and savings
WellVision Exam®
• $50 with purchase of a complete pair of prescription glasses.
• 20% off without purchase.
• Once every calendar year.
Retinal Screening
• Guaranteed pricing with WellVision Exam, not to exceed $39.
Lenses
With purchase of a complete pair of prescription glasses:
• Single vision $40
• Lined trifocals $75
• Lined bifocals $60
• Polycarbonate for children $0
Lens Enhancements
• Average savings of 20-25% on lens enhancements such as progressive, scratch-resistant, and anti-reflective coatings.
Frames
• 25% savings when a complete pair of prescription glasses is purchased.
Sunglasses
• 20% savings on unlimited non-prescription sunglasses from any VSP doctor within 12 months of your last WellVision Exam.
Contact Lenses
• 15% savings on contact lens exam (fitting and evaluation).
Laser Vision Correction
• Average 15% off the regular price or 5% off the promotional price; discounts only available from contracted facilities.
*Brands subject to change
**This cost is only available with the purchase of a complete pair of prescription glasses; otherwise you'll receive 20% off an eye exam only.
***Applies only to contact lens exam, not materials. You're responsible for 100% of the contact lens material cost.
This plan is not insurance.
Not available in WA.
VSPS
LASIK vision correction
Receive significant savings when you choose any of the 600+ locations nationwide.*
Members receive exclusive savings through LasikPlus.
All other in-network providers extend discounts of 15% off standard prices or 5% off promotional prices.
Special Member Prices**
Traditional LASIK - bladeless
Free enhancements for 1 year
$695* per eye
Traditional LASIK - bladeless
Free enhancements for life
$1,395 per eye
Custom LASIK - bladeless
Free enhancements for life
$1,895 per eye
*Nearsightedness better than -2, with astigmatism better than -1 and other restrictions may apply.
*Product not available in MT
**Special member prices only available through LasikPlus
LCA - 08/08/17
Financing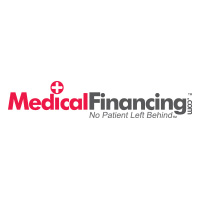 Members do not have to put off that necessary medical procedure or the cosmetic procedure that they have always wanted because they do not have the money right now! MedicalFinancing.com can help members get financed for their next medical procedure.
Featured services include:
Low monthly payments
No down payment required
Competitive interest rates
Same as cash financing programs for up to 2 years*
Flexible payment options and more
Elective Medical Procedures include:
Cosmetic Dentistry
Weight Loss Surgery
Vision Correction
Hair Restoration
Chiropractic and more
Necessary Medical Procedures include:
Hip Replacement
Knee Replacement
Stem Cell Treatment
Cataract Surgery
Maternity Loans and more
*The APR rates may vary depending on your credit rating and loan term selected. All offers and interest rebates are based on approved credit.
MYLO